MAKE YOUR BRAND
MORE POWERFUL ONLINE
WHY COMPANIES CHOOSE
CHIP DIGITAL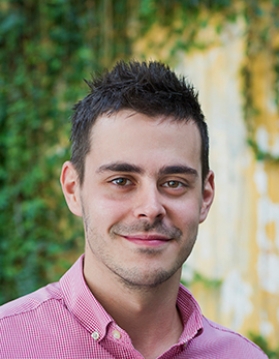 Hey, Chris here
I'm the founder of Chip Digital and it's a pleasure to meet you. I've been helping local businesses improve their online presence for over 5 years and I've been able to get some outstanding results. The reason why companies choose to work with me is because my agency is small and personal. I give expert advice to my clients and guide them to getting better results from their website and social media accounts.
What we do
Chip Digital is a digital marketing consulting agency that specialises in Facebook and Instagram advertising, founded by industry expert, Chris Twyman. The goal is to generate new customers for your business using proven social media marketing strategies. We can also give expert advice on Web Design and SEO, which go hand-in-hand with social marketing.
Personal Touch
Feeling a bit lost with digital? Not sure how to design your website, and set up Facebook Ads to reach the customers who matter to your business? Don't worry, throughout the whole process you'll be dealing with Chris Twyman - a friendly expert who can break down a complicated subject into simple terms.
The Vision
"I believe every local business should be taking advantage of everything that digital has to offer. Whether you be a dentist, hairdresser, pub owner or a plastic surgeon, an excellent website combined with SEO and a social media strategy can propel your business in extraordinary ways." - Chris Twyman
LandRoverDefenderSecurity.com
I was recommended to Chris by an old friend of mine, to take my business to the next level through Facebook ads. I've double my turnover in the first month of employing Chris' services. I can't recommend him enough.
EVERYTHING YOU NEED
FOR ONLINE SUCCESS
Book a friendly one-on-one session with Chris to find out how you can improve your business' website and social media strategy
6 REASONS WHY
YOU'D BE CRAZY NOT TO
Advertising Platforms
4
Active Clients
12

Countries
3
Profitable Campaigns
127
Hey, it's Chris here. Get in touch and I'd be happy to help develop a plan of action for your website and social media channels. All the best!