MAKE YOUR BRAND
MORE POWERFUL ONLINE
WHY COMPANIES CHOOSE
CHIP DIGITAL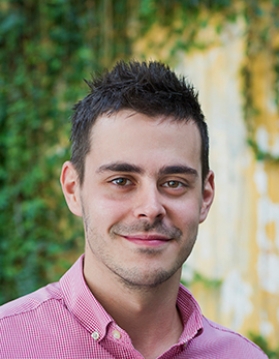 Hey, Chris here
I started Chip Digital in 2017 after helping my family's local restaurant come online. I realised that most local business owners aren't tech savvy, and are too busy running their business to worry about websites and social media. This is when I knew I should be helping others develop a winning digital strategy using Facebook.
What we do
Chip Digital is a digital advertising agency that specialises in Facebook and Instagram advertising for local businesses. We bring a personable approach to working with our clients. Our only goal is to bring new customers to you.
Campaign specialities
We're great at spreading brand awareness, generating new leads and website traffic.
Our Vision
We believe every local business should be taking advantage of everything that Facebook has to offer. Pretty much every customer that matters to your business, is using Facebook. You'd be crazy not to be taking this seriously.
LandRoverDefenderSecurity.com
I was recommended to Chris by an old friend of mine, to take my business to the next level through Facebook ads. I've double my turnover in the first month of employing Chris' services. I can't recommend him enough.
DONE FOR YOU
MARKETING STRATEGIES
How can we help you?
Book a FREE 15 minute discovery call to find our how we can help you get more leads, conversions, sales and GROW your Business using paid traffic
6 REASONS WHY
YOU'D BE CRAZY NOT TO
Advertising Platforms
4
Active Clients
12

Countries
3
Profitable Campaigns
127